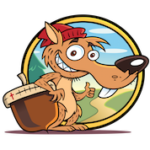 Our rugged NutHouse Expedition Trailers are built to carry all your gear on all your adventures. Take more of your gear with you and have more fun when you get there! NutHouse Industries expedition trailers offer the best in all aluminum construction.
---
Our Expedition Trailer Packages
Hickory – The Hickory is the perfect off road trailer.  Built from the ground up, this is one tough nut!  The 4'x7′ all aluminum Hickory expedition trailer sits on top of 37″ tires and is supported by Timbren Axle-less suspensions. Add a Roof Top Tent and you'll be ready to hit the trails. Learn more about the Hickory or Configure your Hickory Expedition Trailer Now
Expedition Trailer Packages Brochure.pdf
Smart Modular Designs
Why tie yourself down to just one expedition trailer or just one design? Our smart modular expedition trailer designs allow you to add or swap modules to meet your unique needs – now and down the road.
Some of our available modules:
Camper Packages and Roof Top Tents
Power Packages – 12V, 110/120V, Solar, Battery, Charger and Generator Packages, LED and Lighting Packages
Cooler and Refrigerator Packages
Kitchen Packages – Cooktops, Grills, Smokers, Cutting Boards, Serving Stations
Storage – Drawers, Boxes and Combination Storage
Water – Tanks, Showers, Hot Water and Water Purification Systems
Holding Tanks, Toilets and Privacy Tents
Custom Lighting, LED and Audio Packages
Air Compressors, Air Bags and Air Tanks
Spare Tire, Jack and Tools
Fuel Tanks and Compartments
Bike, Toy and Tool Carriers
Motorcycle and ATV Packages
Custom Wheel and Tire Package
Custom and Heavy Duty Suspension Packages
2″ Receiver – Accessory and Recovery Packages
Roof Rack System with Multifit Track
Custom Tongue, Nose, Side and Tail Boxes and Packages
Toolboxes and Equipment Storage, Made to Order Storage
Custom Precision Fit Boxes to protect your gear
A/C and Heater Packages
Meat and Game Storage
Angler and Hunter Packages
Medical Packages
Tailgate Packages
Awning Packages and Roof Extensions
High Strength Components & Heavy Wall Aluminum Extrusions
Industry leading high strength extrusions and components
Takes a beating and always rust free
Quality Aluminum Panels
Keep it slick with our smooth wall panels
Go rugged with our diamond plate panels
Custom colors and finishes available
Waterproof Aluminum Box Construction
Go ahead. Cross those creeks and get a little wet!
We'll keep your gear high and dry.
Reliable welded aluminum construction and gaskets
Video
Peanut Expedition Trailer Walk Around
Get Started Today!