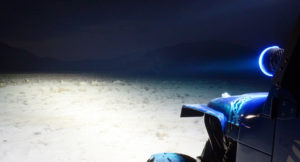 NutHouse Industries offers several different lines of lighting option to fit all of your needs.
Vision X
Vision X offers various lighting products for all automotive needs including ATVs, UTVs, Motorcycles, Off-Road, and Vehicle Specific lighting and lighting accessories. Our products range from long-range high intensity spotlights like the Light Cannon series, to flood lights like the small but powerful Mini Dura
XK Glow
XK-GLOW is well known for being the leading Manufacturer and Innovator of LED products in the Transportation Industry. As an LED equipment manufacturer, our company has been extremely proud to provide the most comprehensive LED product line to the automotive, motorcycle, and entertainment lighting industry for more than a decade.
Showing all 8 results
Vision X Lighting (6)

XK Glow Lighting (2)

4in Jeep Wrangler JK LED Fog Light Kit with Switchback Halo White DRL + Amber Turn Signal

$

159.00 Add to Cart / Quote